FE Exam requirements an applicant must fulfill in order to sit for the Engineer in Training exam vary by State.
Each State Engineering Board sets their own fee structure, education requirements, and other licensing guidelines.
Generally, most require candidates to be attending or have graduated from an ABET accredited engineering program.
However, this isn't necessarily the case for all States, as some allow students who are in other accredited programs or even non-accredited programs to sit for the exam.
The 12-part Academy Course
Need a proven roadmap? Enter your name and email and I'll see you on the inside! (IT'S FREE)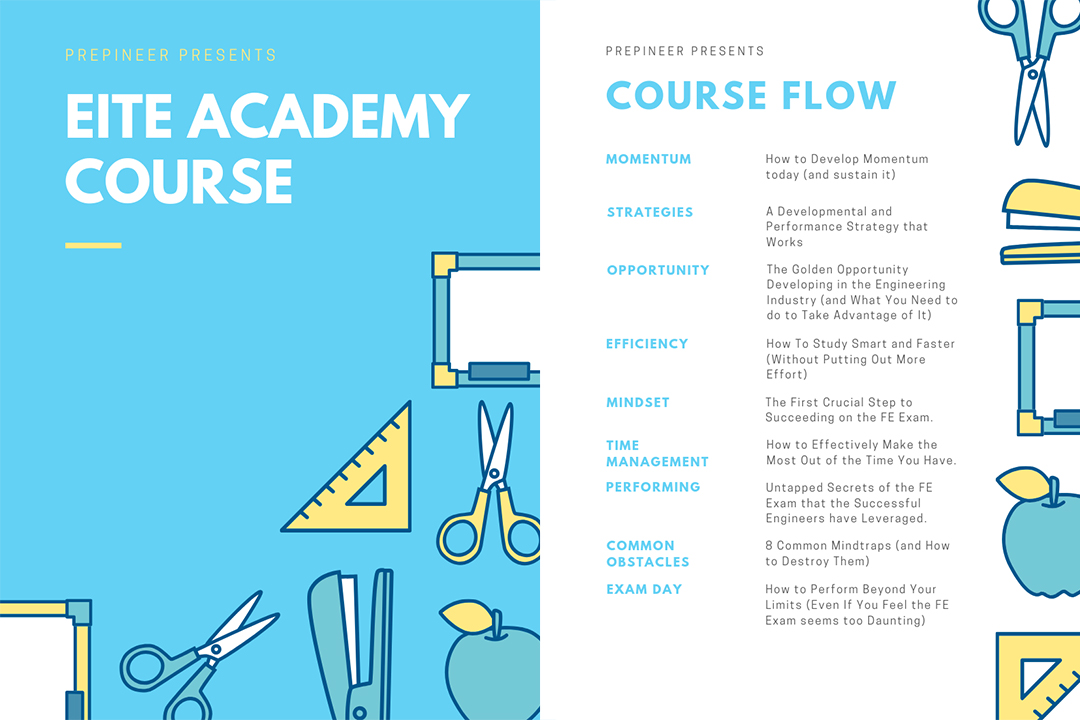 I'll start emailing you the course, as well as send you advice and exclusive invites to live courses. Unsubscribe at any time.
To help you better understand the FE Exam requirements for your State, I have compiled relevant information to the questions you may be asking.
To view this information, click on your State below.
Please know that FE Exam requirements often change and the ultimate authority lies with your Engineering State Board. I have provided a link to each Engineering Board in each resource page.
If you find that you have other questions, visit the Frequently Asked Questions page or shoot me an email, I will do my best to help you out.
If you reside outside of the United States don't lose hope.
The NCEES has agreements with a number of countries and entities that administer the FE Exam.
Visit the engineering webpage and select a country below for information about locations, exam offerings, and scheduled exam administrations.
Of course, the FE Exam requirements will differ, sometimes vastly, so the NCEES outlines the policies, criteria, and processes relating to the FE Exam administration outside the states here:
FE Exam requirements, policies, criteria, and processes relating to the administration of the FE Exam will differ per this document:
Criteria for Evaluating the Administration of Exams at Non-U.S. Sites