Indiana Professional Engineer – FE Exam
The Indiana Professional Licensing Agency's primary goal is to protect life, health and property by making sure that those who practice the professions of engineering and land surveying are adequately qualified and highly competent in their chosen professions.
All the necessary details for the FE Exam Sample Questions, FE Exam Dates, FE Exam Costs, and locations for local FE Exam Reviews are included in the Indiana Professional Licensing Agency website.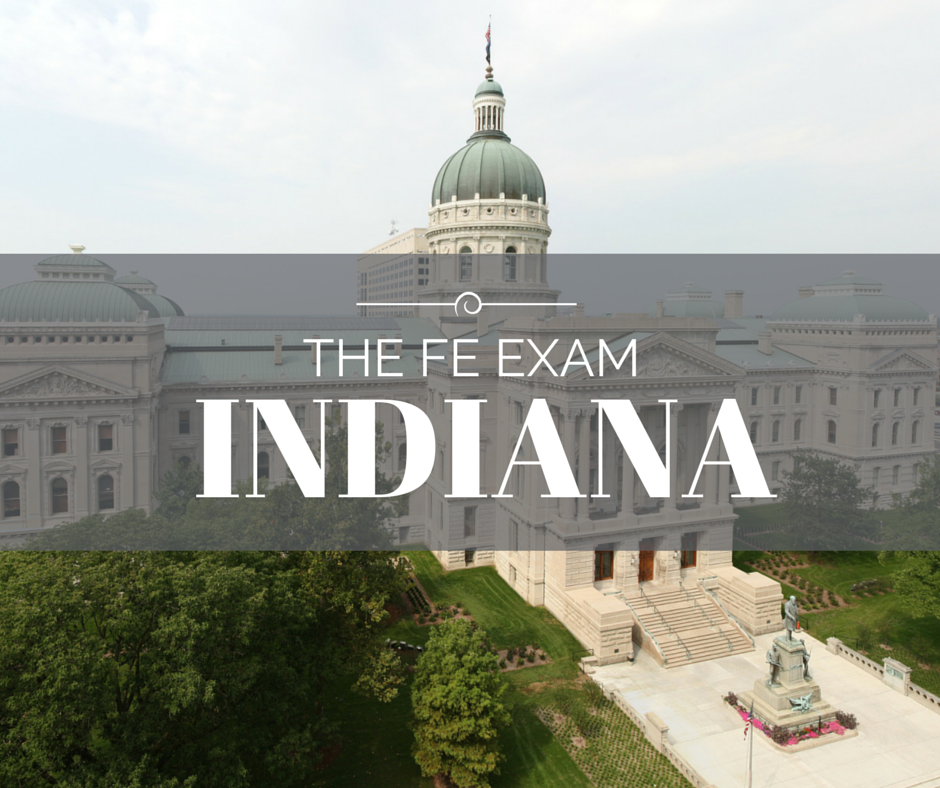 Board Contact Information:
| | |
| --- | --- |
| Website | www.pla.in.gov |
| Name | Angela Smith Jones |
| Email | [email protected] |
| Phone | (317) 234-3022 |
| Fax | (317) 233-4236 |
| Address | 402 West Washington Street – Room W072 Indianapolis, IN 46204 |
Fee Schedule:
| | |
| --- | --- |
| Fee for FE/EIT exam application | $100 |
| Fee for FE/EIT exam | $120 |
| Fee for FE re-exam | $120 |
| Fee for EIT certification | $0 |
| Fee for EIT certification by comity or transfer of EIT | $0 |
| Fee for EIT renewal | $0 |
| Frequency of EIT renewal | N/A |
When can I take the Engineer in Training exam? If you are enrolled in an EAC/ABET accredited engineer program, you can take the exam in your last semester before graduating.
What educational programs are accepted for taking the Engineer in Training exam? Any EAC/ABET or TAC/ABET accredited engineering program. However, further education and/or experience may be required prior to taking the PE exam if you graduate from a program other than EAC/ABET. See the Boards website for details.
Are there any programs equivalent to EAC/ABET accepted for taking the Engineer in Training exam? Yes, programs accredited by the Canadian Engineering Accreditation Board or programs accredited by accrediting bodies from countries signatory to the Washington Accord or listed in ABET publications.
Does the Board accept equivalent Foreign Education? Yes, uses or requires the applicant to use a Foreign Education evaluation service to determine eligibility.
What are acceptable Foreign Evaluation systems: CPEES (Center for Professional Engineering Education Services).
When in the licensing process is an applicant required to obtain a foreign degree evaluation? Not Specified, see Board website for details.
What terms are restricted in their usage in the state? Engineer, Variations of "engineer" (e.g., registered engineer, licensed engineer), and Professional Engineer
How does state license Engineers? As a professional engineer, allowed to practice in his/her area(s) of competency, regardless of which discipline of the professional examination was taken for licensure.
Have further questions? Check the Frequently Asked Questions or visit www.pla.in.gov to get the most up to date information.