Nebraska Board of Engineers – FE Exam
The Nebraska Board of Engineers and Architects was formed in 1937 and has been serving the citizens of Nebraska through the regulation of laws and rules which manages the practice of engineering as well as architecture in the state to protect life, health property and promote the welfare of the public.
The Board also ensures that those who are entering these practices must be able to meet the minimum standards of competency (including passing the FE Exam), and maintain such standards during their practice. The Board makes final licensing decisions and penalize those who violate the licensing laws.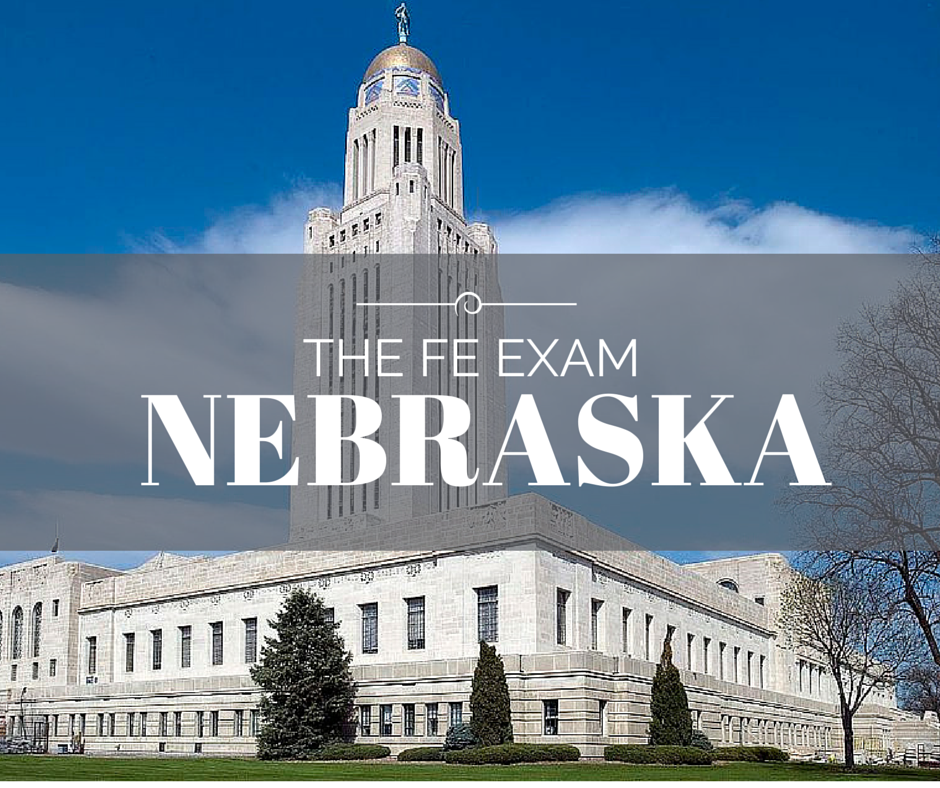 Board Contact Information:
Website
www.ea.ne.gov
Name
Jon D. Wilbeck
Email
[email protected]
Phone
(402) 471-2021
Fax
(402) 471-0787
Address
215 Centennial Mall South
Suite 400, PO Box 95165 Lincoln, NE 68509-5165
Fee Schedule:
| | |
| --- | --- |
| Fee for FE/EIT exam application | $30 |
| Fee for FE/EIT exam | $0 |
| Fee for FE re-exam | $30 |
| Fee for EIT certification | $0 |
| Fee for EIT certification by comity or transfer of EIT | $0 |
| Fee for EIT renewal | $0 |
| Frequency of EIT renewal | N/A |
When can I take the Engineer in Training exam? If you are enrolled in an EAC/ABET accredited engineer program, you can take the exam in your last year before graduating.
What educational programs are accepted for taking the Engineer in Training exam? Any EAC/ABET accredited engineering program.
Are there any programs equivalent to EAC/ABET accepted for taking the Engineer in Training exam? No
Does the Board accept equivalent Foreign Education? Yes, uses or requires the applicant to use a Foreign Education evaluation service to determine eligibility.
What are acceptable Foreign Evaluation systems: CPEES (Center for Professional Engineering Education Services) and ACCRAO (American Association of Collegiate Registrars and Admissions Officers)
When in the licensing process is an applicant required to obtain a foreign degree evaluation? Prior to taking the Engineer in Training (EIT), FE exam.
What terms are restricted in their usage in the state? Professional Engineer
Have further questions? Check the Frequently Asked Questions or visit www.ea.ne.gov to get the most up to date information