My Open Letter To You
The following page is deep.
It's well thought out and constructed.
The point of it is to give you an openly accessible, digestible source of information to help you get back up, brush yourself off, and position yourself to make miracles happen moving forward…for yourself.
Failure is an event.
Action is a choice.
Decide to act against the emotional toll that attempts to take you down…but know, that an event is a point in time…the action, or inaction for that matter, is a choice.
Both are part of the process in route to a successful and fulfilling life.
You are not obligated to do anything that is written on this page, but know that what I present is something that came from two things:
1) My heart for you as an engineer, a human…a husband, a wife, a son, a daughter…a friend. You are capable of being something that far surpasses what you can ever imagine…I promise you that.
2) My experience preparing for both the FE Exam and the PE Exam, and subsequently, working with engineers in your same exact position and helping them do the same…successfully.
With these as the driving forces behind the project, what lies ahead is a manifesto of sorts, that which I call.
From Failing the FE Exam to Getting Ish done: A real life guide to surviving your next engineering exam made by human beings for human beings.
Yes, that might be a little long, but what the heck, I just wanted to throw all those words together in a sentence and see what came of it.
I think you get the point about what you are about to read.
---
This is Where Your Journey Starts
So that brings us to your starting point, you have failed, so what?
First off, the reality of it all sucks…yes.
But let's just get one thing straight, I am telling you from first hand experience (many times over), that we have worked with Engineers who thought that their recent failure on the FE Exam was the end all be all to anything meaningful in their career…only to prove that thought completely wrong and experience the success that was always meant for them.
Here's just a few snippets of some students who were in your same shoes and made miracles happen:
You can read the whole story for each one of these individuals, plus all the others, on our Prepineer Success Stories page, but the point is, no matter where you have been, passing the FE Exam now is possible.
---
Real Talk
Whether you think its possible or that it's not possible, you are probably right.
Everything starts in between those two ears of yours…so let's get at it, here is my open letter to you.
This manifesto is broken up in to FOUR sections, each being an overall objective that I hope you will conquer along the way.
PART 1: MINDSET
---
Establishing a healthy mindset is where it all starts.
Without it, you will blend in, continuing to be part of the status quo.
With it, you will be unstoppable.
Putting yourself in a position where you actually believe with all your heart that you are in control of your own ability to learn and improve is the key to success in all areas of life, not only the FE Exam.
Yes, hard work, effort and persistence are a must, they are part of the process, but you get no where in the process without the underlying belief that you are in control of your own destiny.
Getting your mind right is our first objective…get it right and everything else will follow.
PART 2: HACKING EXECUTION
---
You can do lots of stuff and still end up getting no closer to where you want to be.
That's just real talk.
Most people are living their lives like this right now, are you?
Read this if you are wondering if you are like "Most people".
"Doing" doesn't necessarily mean moving…and it certainly doesn't guarantee progress.
Why?
Because people's "doing" has become entrenched in a world of procrastination, dominated by distraction disguised as activity.
We have come to be a people who are infatuated with pretending to be "doing" when in reality we are doing anything but that…and in the process, we are burning ourselves out running in a million different directions.
That's why we need to do a little hacking.
Good news is that we are alive in the greatest time to be an engineer.
Bad news is there is little time left for being and living, so we need to start doing.
Not worldly doing, rather, doing with an obsession on focus and execution.
From planning to learning and efficiency in your day to day, we will get at it in this part of the manifesto.
PART 3: MAINTAIN
---
Getting started is one thing…maintaining your pace is a whole'nother beast.
Studying for any engineering exam, whether it be in the University or for your Professional Engineering License, the last thing we need is to burn out.
Preparing for and passing the FE Exam (and PE Exam for that matter) is a game.
Like most games, there are rules which equate to some score…and ultimately the crown we are after.
But also like most games, preparation is king…and it can be optimized.
Time is scarce and bonking mid-stride is not, and can not, be an option.
But if you are spending every open hour studying Thermodynamics or doing Differential Equation problem sets, then you might be running yourself down this road, burning out your energy candle way earlier than you intended.
How do you stay lit and and on fire throughout it all?
There are strategies and shortcuts that go beyond simply hitting the books. We will get at some of our best tips, lessons learned, and anti-bonk activities in this area of the manifesto.
PART 4: PERFORM
---
Looking back on the first three parts of this manifesto, we can say that how we perform in each area leading up to this point in our journey will drive much of what we experience on the day of the exam.
Just as an athlete has to prepare properly for a game, it's up to us as adult learners to prepare ourselves adequately for our "game time", and it doesn't stop the week before, the day before, or even the day of the exam.
Making it to the day of your FE Exam is a huge milestone, indeed, but the night before and morning of this monumental moment is just as critical as any other moment you have lived up to this point.
It's important that you are in a healthy and ready to go state of mind so that you can do your absolute best on the FE Exam, seeing as the last thing you want is to get that email telling you that you didn't pass.
So to help you avoid that, we dive in to performance in this part of the manifesto.
PART 0.5: QUICK WINS
---
Alright, so we aren't that far in to the manifesto and I already have to do a quick course correct before diving in to our first part on MINDSET, and trust me, we are going to get you dialed in that area.
But before that, I wanted to give you four golden nuggets, Quick Wins we like to call them, some advice that you can take to the bank right now and are going to want to absorb, consider, and act on moving forward, they are:
FE Exam Academy Course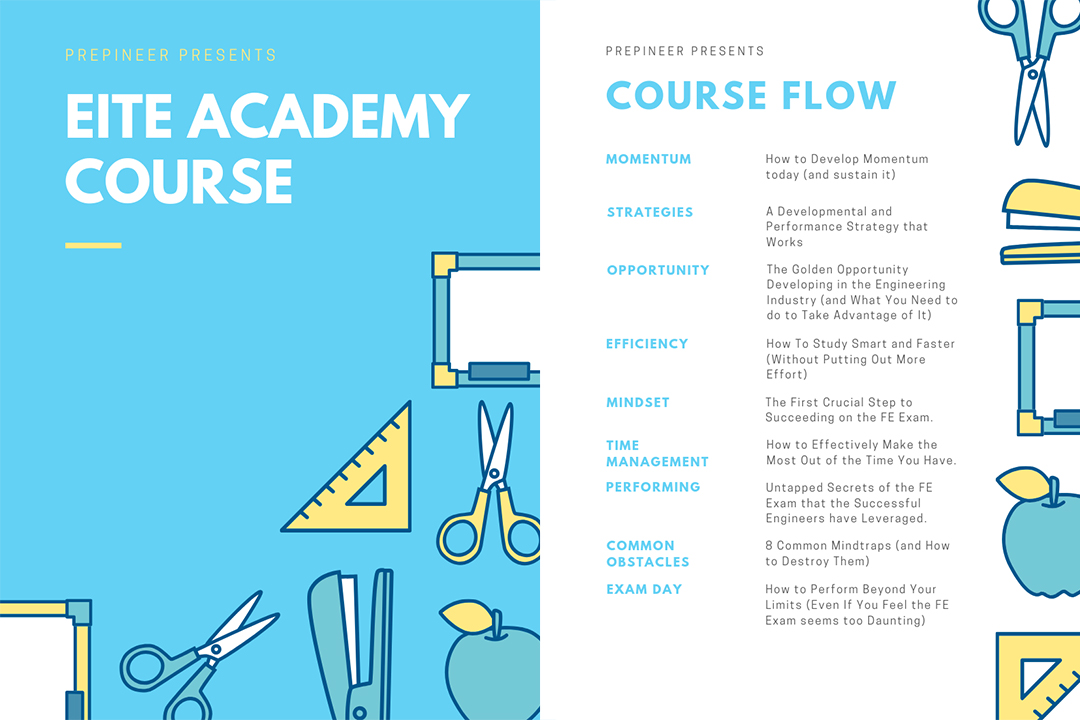 We have been honored to work with tens of thousands of aspiring engineers over the years, having served over two million lessons in 160 different countries around the world, we've seen what it takes to pass the FE Exam…and we've seen what it takes to just bomb it.
With this experience we've put together a FREE 12-PART FE EXAM ACADEMY COURSE to help you understand, reinforce, and implement the building blocks of a successful FE Exam campaign.
From things like how to study smarter and faster (without putting out more effort) to untapped secrets of the FE Exam that the successful engineers are leveraging, we've put together this series to help you get a jump on the competition from the start.
The best part, you can enjoy it right from the comforts of your personal email box…and it's FREE.
Enter your First Name and Email below and I will see you on the inside!
Cram Sessions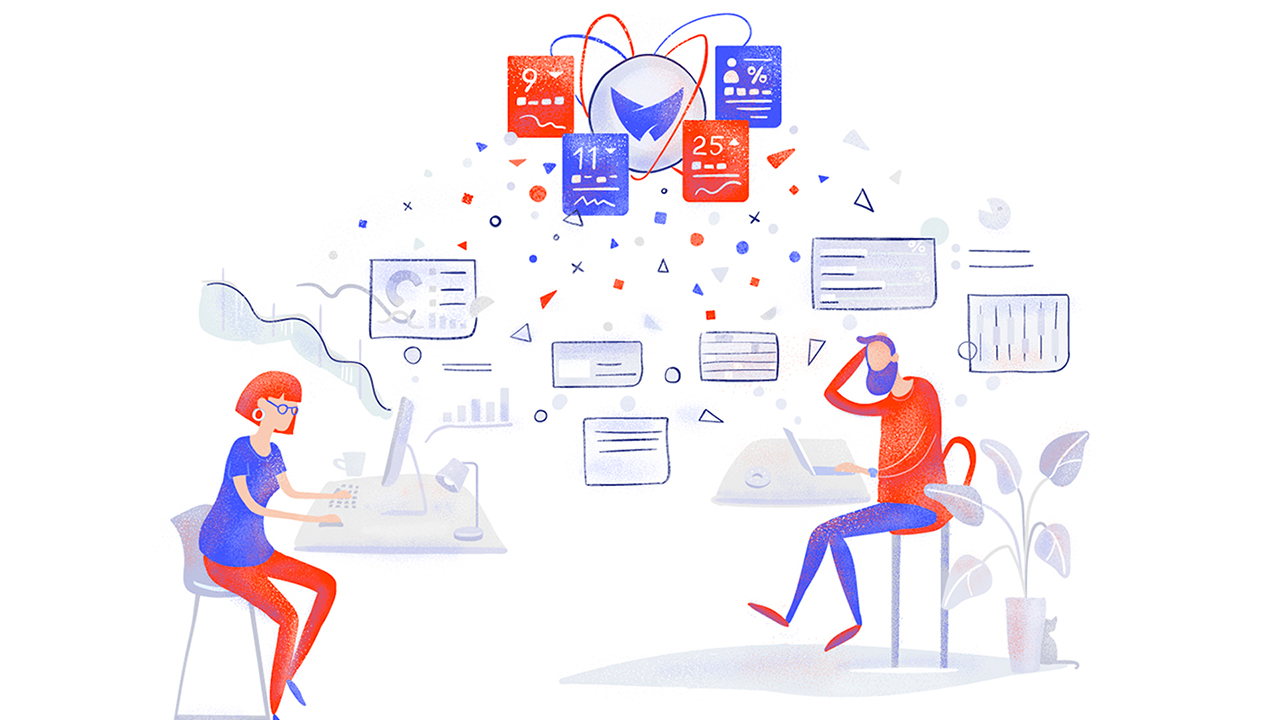 We often get requests from our students asking us to help them with one on one live reviews and work sessions.
Unfortunately, up until this point, we didn't have a system set up to create and distribute this type of support, especially at the scale and quality that we wanted to.
But that's all about to change with the first to market, highest quality CRAM SESSIONS you will find anywhere.
These professional-grade sessions were handpicked from our Prepineer program with the intent to leave you primed for performance come exam day.
Prepineer is bringing you even more content, workshops, calculator hacks, reviews, and whatever we can put together to help better position you for success on the FE Exam…the only thing we need from you…is ACTION.
Calculator Hacks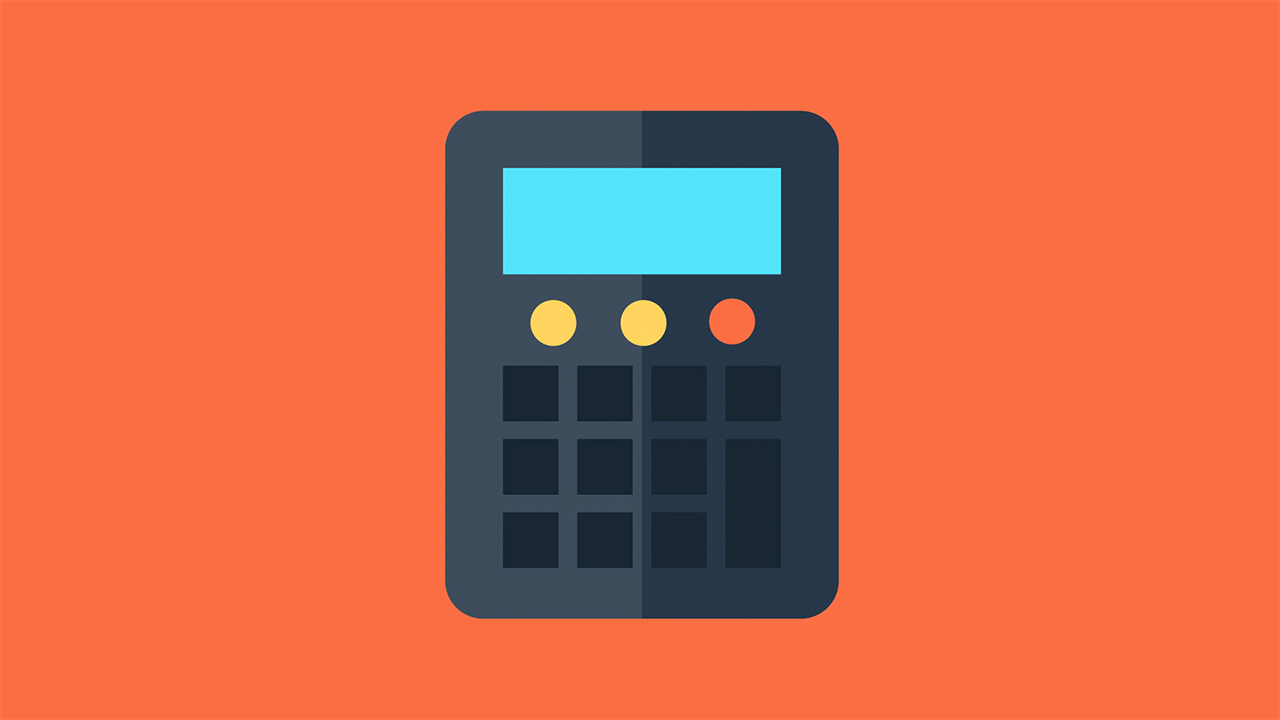 By far the most untapped, ultra-ignored, freely granted tool that one can use on the FE Exam is the NCEES Approved Calculator…and we here at Prepineer know the power of that true statement…and also just how many of you are completing ignoring it.
If you have come across this part in the manifesto, consider yourself Blessed, because we are going to make sure you can't get past this section without considering at least some of the things your calculator can do for you.
At Prepineer, we aren't going to let "not knowing" be the story of our students experience, so we show them just how to hack massive time savings come exam day with both the TI-36X PRO and the CASIO FX-115ES PLUS.
We again have pulled a few nuggets from our Prepineer program and present them to you here….so don't wait, get at it!
Prepineer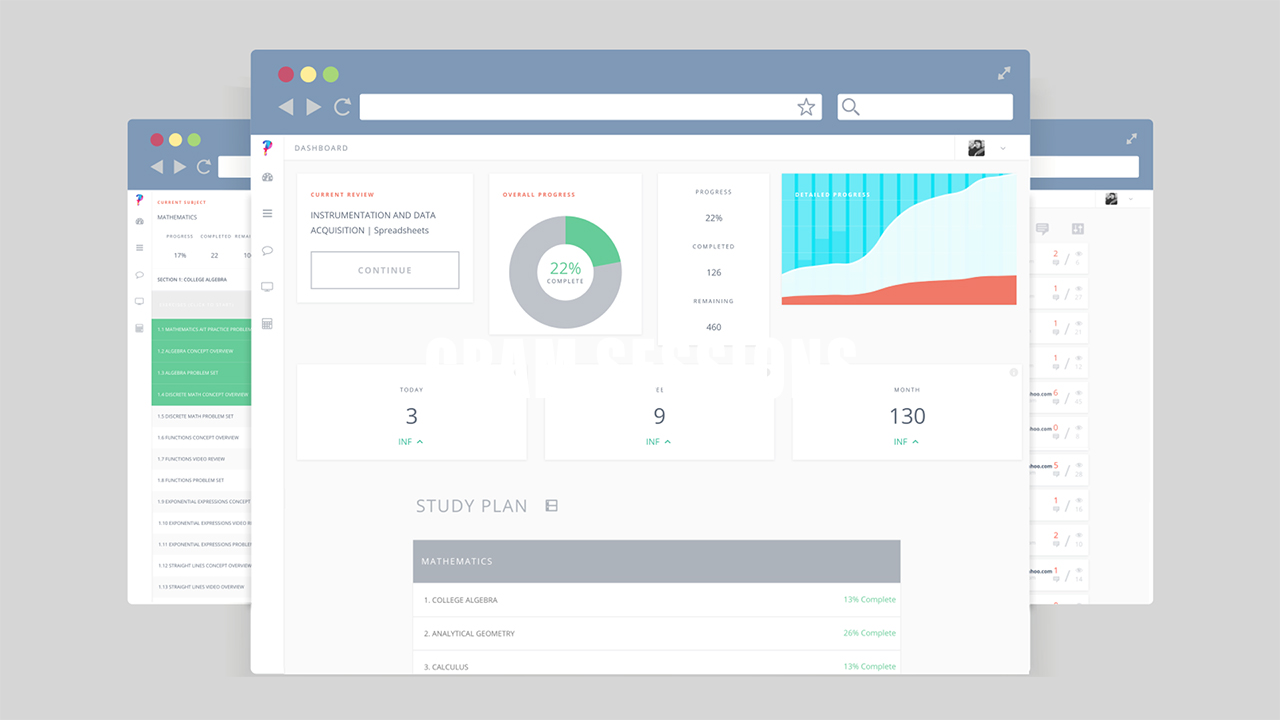 You are hearing a lot of the term Prepineer in the last few paragraphs, so just to eliminate any confusion, here is the down-low on that.
Prepineer is our full FE Exam curriculum program that was born out of our experience of what students need over the years.
It's a program built from the trenches, side by side with the students and for the students.
When I was preparing for the FE Exam, there was a lot to be done in the world of engineering exam prep, and naturally stemming from the close relations that we have established with the tens of thousands of engineers that we have been honored to support over the years, a program was born that has what we have now seen to be a recipe for success on the FE Exam.
We believe that everybody can give you a curriculum, material to read, practice problems to do…but that's like telling an athlete to go do A and then do B…and then be ready to compete.
Like an athlete, the journey towards any milestone is riddled with peaks and valleys and it's never "one size fits all".
Simply telling someone what to do isn't going to end with them peaking come the day of the competition.
There needs to be coaching, mentoring, support, guidance inline with current scientific advances, supplementation, rest and recovery, intermittent intensity.
There is a recipe.
At Prepineer, we've developed a recipe for the FE Exam, stacking the most in-depth, down to the detail material and practice that is out there with personal one on one support, community, hacks, science, and execution.
And the evolution of the program never stops, because of our commitment to remaining in the trenches…that's just how we do.
Take a journey through some of the recent success stories to come out of our program here.