Love the Practice Exam in 30 days or your Money Back…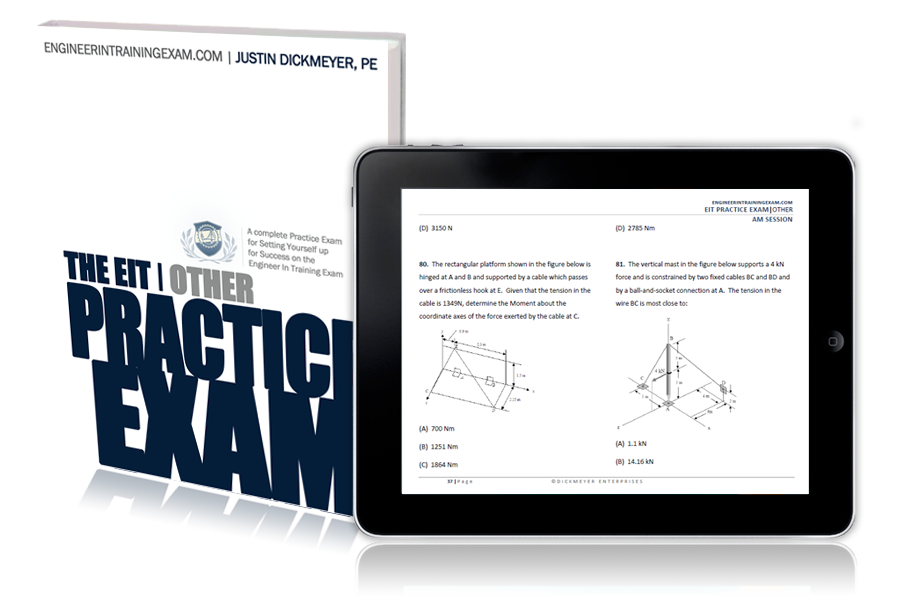 "The MOST HELPFUL and DETAILED Practice Exam you'll find!
Let me spare you the sales pitch. You know me, You know my face, You know what my site stands for, If I can't better your preparations, you get your Money back, period. Here's what you get in this exam…
Time savings by helping you pinpoint strengths and weaknesses quickly
Systematic and detailed solutions providing a simple way to understand the minutia often jumped over
A complete exam that marries problem type to knowledge to approach to application, no skimping in between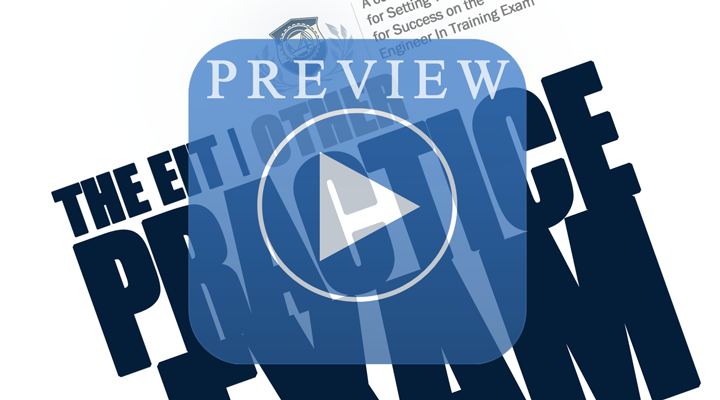 Ready…1,2,3…Here's How The EIT Practice Exam Sets You Up For Success, GO
180 Problems formatted precisely like the real exam covering all topics, giving you forsight of what type of problems to expect, assess your weaknesses, and become adequately comfortable with how problems are presented.
Detailed solutions steps you through the logic and flow behind each answer, helping you establish the critical link between knowledge and application.
The EIT Practice Exam helps you establish a comfort level with the time constraints set for the exam, allowing you to be mentally prepared so you can perform most efficiently come exam day.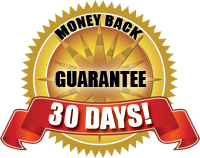 100% Risk Free Guarantee
If you are not 100% amped, if you are the slightest bit under-whelmed, if for any reason you are not completely satisfied with the EngineerInTrainingExam.com EIT AM PRACTICE EXAM, just email me within 30 days to get a complete refund right away! That is enough time to get through the whole exam, if I do not provide value to you as you prepare for the exam, then that's quality I do not want representing EngineerInTrainingExam.com!
CLICK HERE TO GO BACK TO THE TOP AND SELECT 'GET STARTED NOW'