FE Exam Questions and concerns come heavy and often when one sets out to start preparing for this exam.
Students come here to clear these uncertainties and grey areas holding them back so they can focus on getting to what really needs to happen.
Making real progress.
Here we have compiled a list of the most frequently asked FE Exam Questions.
If you have a specific question that isn't answered here, don't hesitate to contact me, we will get you dialed.
The 12-part Academy Course
Need a proven roadmap? Enter your name and email and I'll see you on the inside! (IT'S FREE)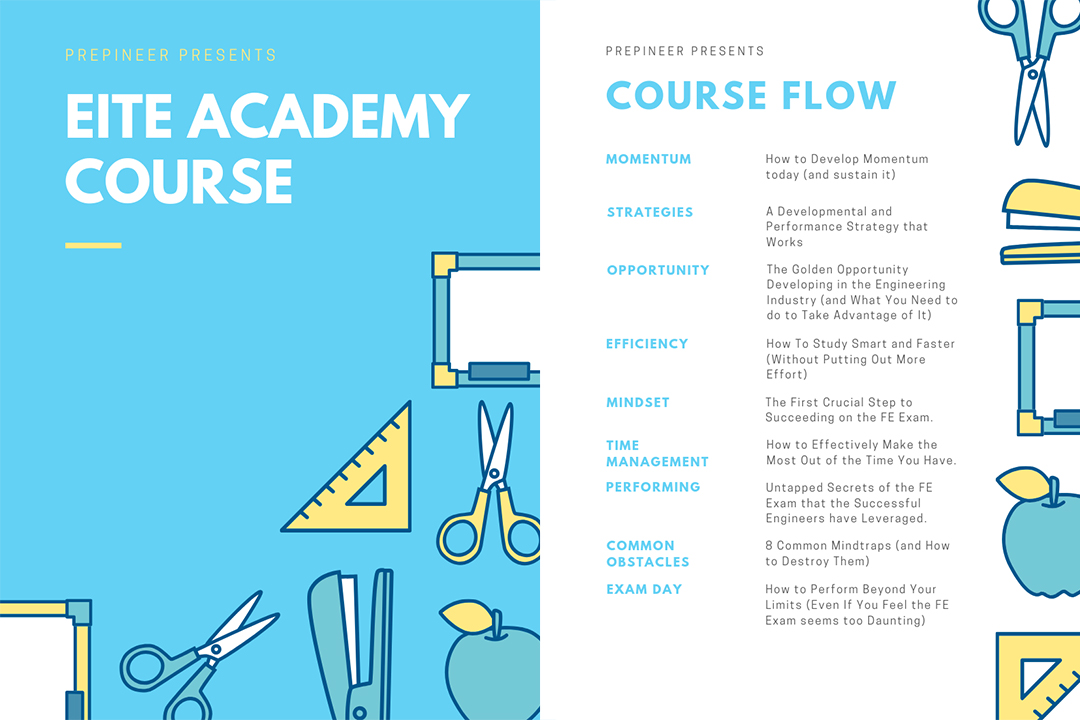 I'll start emailing you the course, as well as send you advice and exclusive invites to live courses. Unsubscribe at any time.
Most Common FE Exam Questions
Preparing for the Engineer in Training Exam
Check back often as FE Exam questions are coming in hot and heavy, more to come.
NCEES also provides a solid Examinee Guide that you can access via there site here.
Need to find your way back to the EngineerInTrainingExam.com homepage?