[flowplayer src="http://d9zpiitun7g6k.cloudfront.net/Academy/Math/02_Algebra/01_Functions/EngineerInTrainingExam-functions.m4v" splash=https://www.engineerintrainingexam.com/AcademySplash_Dark.png width=640 height=385]
Where do you Start? Get the BOOT CAMP (IT'S FREE)
Enter your name and email below to get FREE "EIT PREPARATION BOOT CAMP: A complete Guide to Setting Yourself up for Success on the Engineer In Training Exam"
"Your boot camp has brought me focus…I was overwhelmed with how to actually study for the exam, but now, I feel more comfortable than I did yesterday." – Albert
Here's How Premise Takes the Pain Out of Landing Pages
[s2Member-PayPal-Button level="1″ ccaps="" desc="Bronze Member / description and pricing details here." ps="paypal" lc="" cc="USD" dg="0″ ns="1″ custom="www.engineerintrainingexam.com" ta="0″ tp="0″ tt="D" ra="0.01″ rp="1″ rt="L" rr="BN" rrt="" rra="1″ image="default" output="button" /]
120 Problems formatted precisely like the real exam covering all topics, giving forsight of what type of problems to expect, assess weaknesses, and become comfortable with how problems are presented.
Detailed solutions steps you through the logic behind each answer, helping you establish the ever so important link between knowledge and application.
Practice Exams help establish a comfort level with the time constraints set for the exam. Allows you to mentally prepare so you can perform most efficiently come exam day.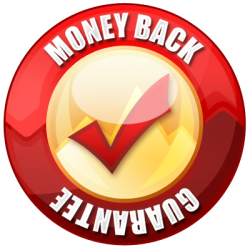 100% Risk Free Guarantee
If you are not 100% on fire, if you are the slightest bit under-whelmed, if for any reason you are not completely satisfied with the EngineerInTrainingExam.com EIT AM PRACTICE EXAM, just email me within 30 days to get a complete refund right away! That is enough time to get through the whole exam, if I do not provide value in your preparation, then that's quality I do not want representing EngineerInTrainingExam.com!